All Pro Rooter is celebrating our 37th year in business in 2020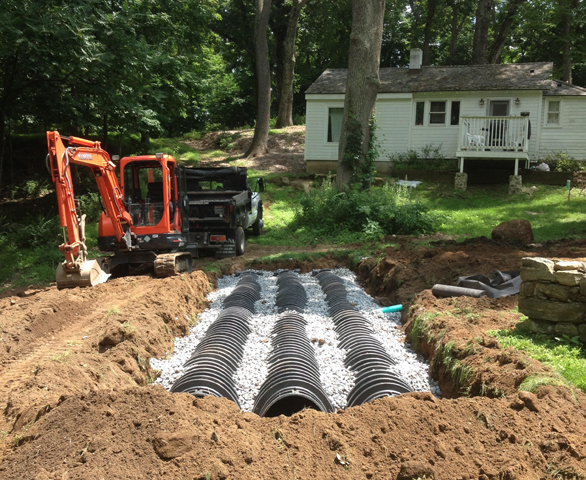 Our company has been providing outstanding service to customers in the tri-state area since 1983.
Our professional staff has the answers to all your septic needs and knowledge of our State, County and Town rules and regulations help make every job run smoothly. Working with realtors and homeowners as well as prospective homebuyers on a daily basis, we are thorough and perform complete inspections for all types of septic systems. Whether you require our services for commercial properties or residential properties, with our vast knowledge of septic systems, we can do it all. It doesn't matter if you're in Westchester, NY or the surrounding areas, our services are available to you wherever you need us. We offer septic repair in Somers, Peekskill, Yorktown, Bedford, Mahopac and other surrounding towns.
All-Pro Rooter has provided services for thousands of small business and residential locations, along with commercial locations including Pepsi Cola, the University of Rhode Island, Century 21, A&P Food Stores, Mercedes Benz, Salvation Army, Caldwell Banker, Baskin Robbins, Acura Car Dealership, and Bank of America, just to name a few!
We are the experts in septic system repair! Not only do we install septic tanks, but we also repair and install septic systems, and offer drain field solutions, drainage solutions, land clearing, septic field repair and general excavation. We specialize in emergency septic service so you know we are dedicated and experienced in the septic repair business. We also offer services that can improve the performance of your septic tank, as well as real estate inspections so that real estate agents, homeowners and home buyers will know for certain that their septic tanks are in working condition.
Septic tank and drain field maintenance is crucial. We recommend that your septic tank be checked at least once a year for build up that can cause blockage. Septic field repair isn't an easy job for the average homeowner. Let our drain field and septic system repair experts take care of all your maintenance and repair needs!
All-Pro has a longstanding relationship with the regulators within the Westchester County area health departments, the NYC department of environmental protection, and the NYS Department of Environmental Conservation. We have experience dealing with all types of systems and configurations and work with agencies to get to the root of the problem efficiently so that it can be resolved quickly. Our goal is to resolve things while making sure the problem does not some up later on. Many times companies just want to perform a quick fix on septic systems but we are not about that. We work to make sure that the same problem does not reappear.
Products & Services
septic tank installation services
commercial properties residential properties
septic system repair
drain field installation and repair
land clearing, general excavation
We also have constructed the largest septic system in Westchester County's history. In 1994 a system that was over 2 miles in length was built by our company. We specialize in septic repairs but also do new systems, real estate inspections, health department violations, building and land drainage work
Overseas projects
Since we owned property and frequented the island of St Maarten, we became familiar with the atmosphere and infrastructure of how everything worked there. We saw an opportunity and introduced the locals about an innovative septic treatment system called Knight Green Technology in locations including:
The New Saba Harbor Immigration Office
A list of clients include:
New York City of Environmental Protection
In addition to this list are thousands of residential and small businesses.
We are well know in Westchester and Putnam Counties and offer our services in Somers, Mahopac, Peekskill, Yorktown, Yorktown Heights, Bedford, Bedford Hills and all other surrounding towns